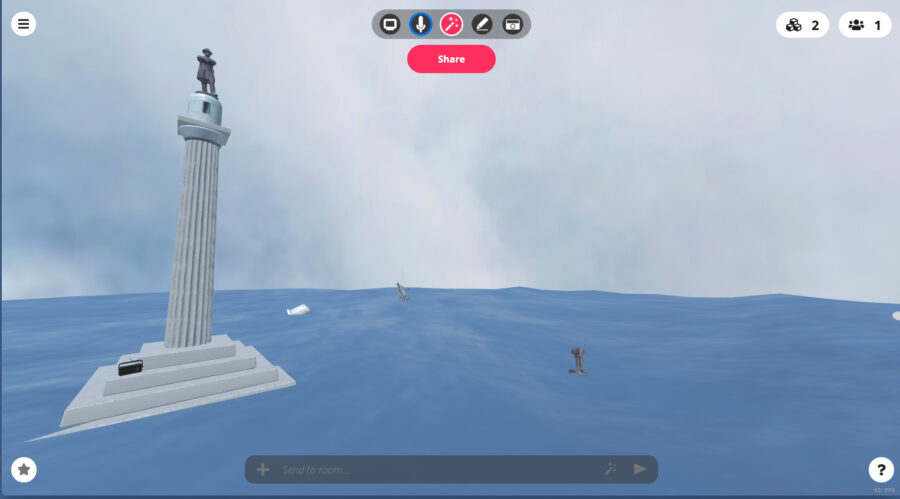 Monument Public Address System is a site-specific augmented reality initiative that superimposes narratives of justice and liberation onto confederate monuments.
Please click here to enter the Virtual Reality site on Mozilla Hubs: hub.link/3wWQCYx
It has been invigorating to watch many of these monuments come down as part of the protests responding to the murder of George Floyd. Monument Public Address System aims to add to this momentum. The project presents perspectives and testimonies from a range of people including social-justice leaders, historians, artists, sociologists, teachers, students, and neighborhood citizens who are concerned with and working towards dismantling the racist structures in their cities.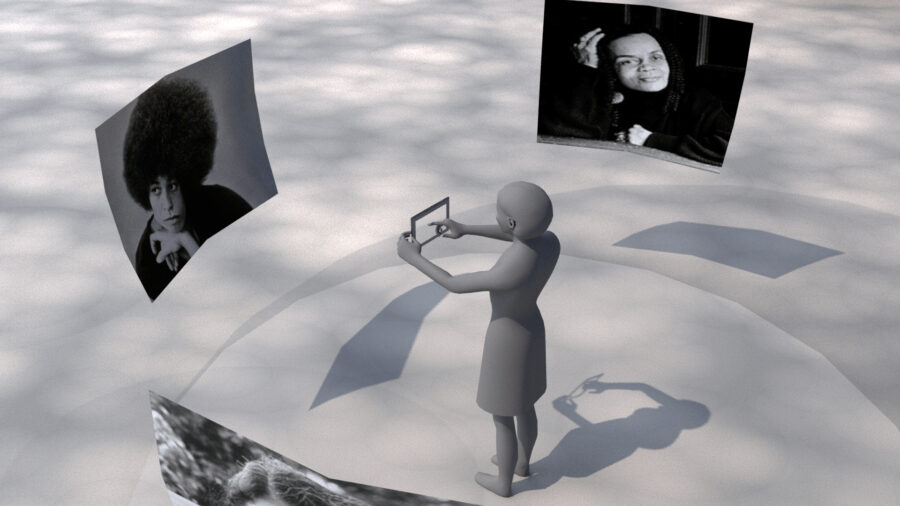 How it works: standing in front of the monument, the participant opens the augmented reality (AR) application on their device which they then hold up to see the virtual animation cloaking the statue. If they tap their device's screen a virtual sphere surrounds them and presents a range of images. If they tap on an image, sound will play. The audio will be taken from interviews with citizens who will be invited to discuss the symbolic power of confederate monuments in relationship to ongoing systemic racism. They will also be invited to imagine and describe new, liberatory sculptural works to fill the public spaces in their cities.
Monument Public Address System is intended to support the removal of Confederate monuments but also to provide an avenue for public healing, one of many that are needed. The project will be a tool for visual and aural expressions of anger, frustration, sadness and fear regarding our country's racist history. It will also serve as a platform for the enunciation of anti-racist hopes, activities and initiatives.
While this new initiative is still in an early stage, I have successfully produced isomorphic AR public art projects focused on site-specific concerns An example, please see my collaboratively produced Oyster City AR project: https://meredithdrum.com/work/oyster-city. I have also co-produced community-based art projects that involved substantial amounts of direct and honest work with the community of focus. Please see Fish Stories Community Cookbook: https://meredithdrum.com/work/fish-stories-community-cookbook.