---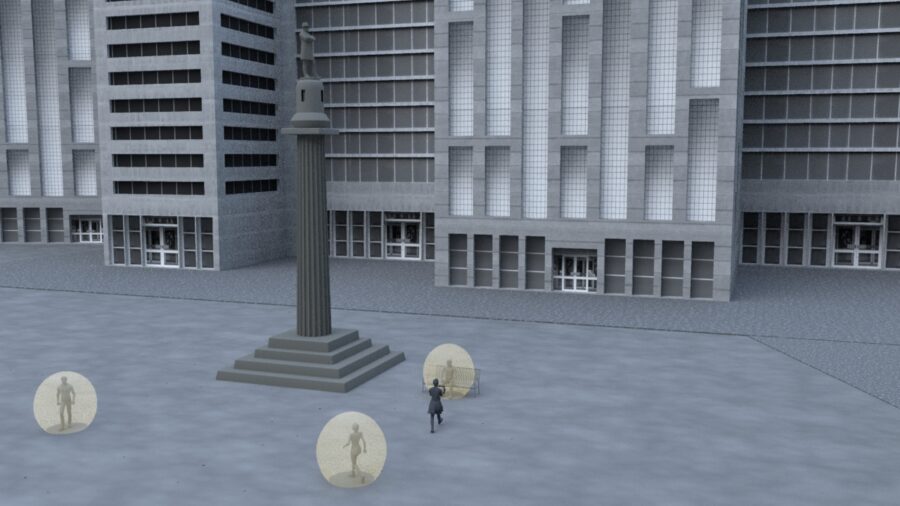 ---
Monument Public Address System is a multi-platform documentary project centered around a growing collection of audio interviews about the past, present, and future of confederate and colonial monuments in the US.
My name is Meredith Drum and I am the main artist driving this project. I have been conducting interviews for over a year in collaboration with my graduate assistant Bryce Burrell. We have spoken with a range of community leaders, activists, educators, scholars, students, and other artists who live across the US. Now that we have a strong base of interviews, I am building platforms to present the narratives to the public.
My focus is on the sound of the interviewee's voice as they tell their particular story – a story situated in their own experience of the monuments in relation to racism as well as in their research and reflection on the role the monuments play within local, national, and international systems of oppression and injustice.
Some of our interviewees have offered personal stories about their feelings of exclusion when they see images related to the confederacy. Others have analyzed this symbolic violence of the monuments in relation to ongoing racist systems. And others describe potential liberatory sculptural works to fill the vacated public spaces in their cities.
I want the individual voices to be the central anchor of the piece but to have them distributed in a manner that encourages the participants to explore the spaces around them.
Monument Public Address System is being built as a place-based augmented reality app accessible on participant's smartphones or tablets – and the voices will be geo-located at the sites of existing and recently removed confederate and colonial monuments.
While Monument Public Address System is a new initiative still in an early stage, I have successfully produced isomorphic AR public art projects focused on site-specific concerns An example, please see my collaboratively produced Oyster City AR project: https://meredithdrum.com/work/oyster-city. I have also co-produced community-based art projects that involved substantial amounts of direct and honest work with the community of focus. Please see Fish Stories Community Cookbook: https://meredithdrum.com/work/fish-stories-community-cookbook.
---
Here is a link to the in-process Mozilla Hubs site, which includes elements of the project. Look for the spinning compass to link to another room: https://hub.link/JxEKXnT