---
---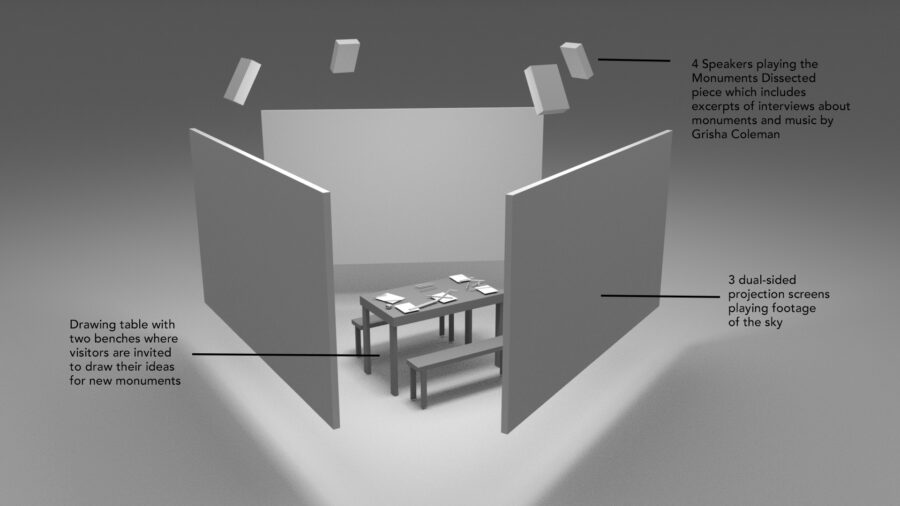 ---
---
Monuments Dissected: Engaging Public Art and Contested Spaces is an installation and musical performance. The work centers around a growing collection of audio interviews about the past, present, and future of confederate and colonial monuments in the US.
The main creator of the project is Meredith Drum. Her collaborators include musicians Annie Stevens, John Irrera, and Grisha Coleman; sound designer and engineer Tanner Upthegrove; and choreographer Rachel Rugh. Drum received graduate assistance from Bryce Burrell
With a grant from Virginia Tech's ICAT (Institute for Creativity, Art and Technology), the team was able to commission music from two internationally celebrated artists Grisha Coleman and Marcus Norris.
---
---
---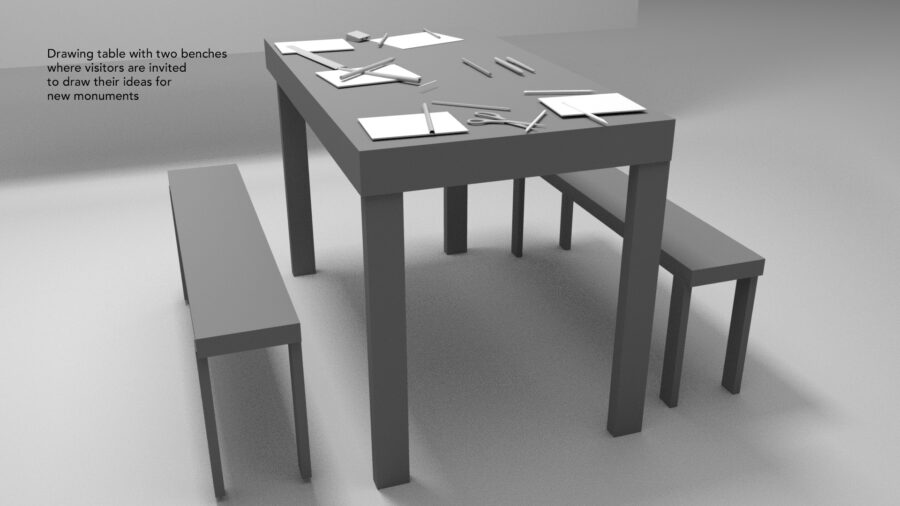 ---
The first iteration of the project was presented in The Cube, Moss Art Center at Virginia Tech, April 21-23, 2022. More recently, two sections of the project were included in the InLight 2022 outdoor exhibition in Bryan Park, Richmond, VA November 18 and 19, 2022.
---