---
---
People of the Desert 122 F is a meditation on the past and future of Phoenix, Arizona: here the Ancestral Sonoran Desert People constructed the largest Pre-Columbia irrigation system in North America, history obliterated by the colonial construction that became the contemporary city. Now over 150 people die each summer from heat-related trauma, and with a record high of 122° F what happens at 129° – adaptation or abandonment?
The project was installed in the gallery space of Works on Water + Underwater New York, House 5B, Governors Island, NYC. Below are a few shots of the installation.
---
---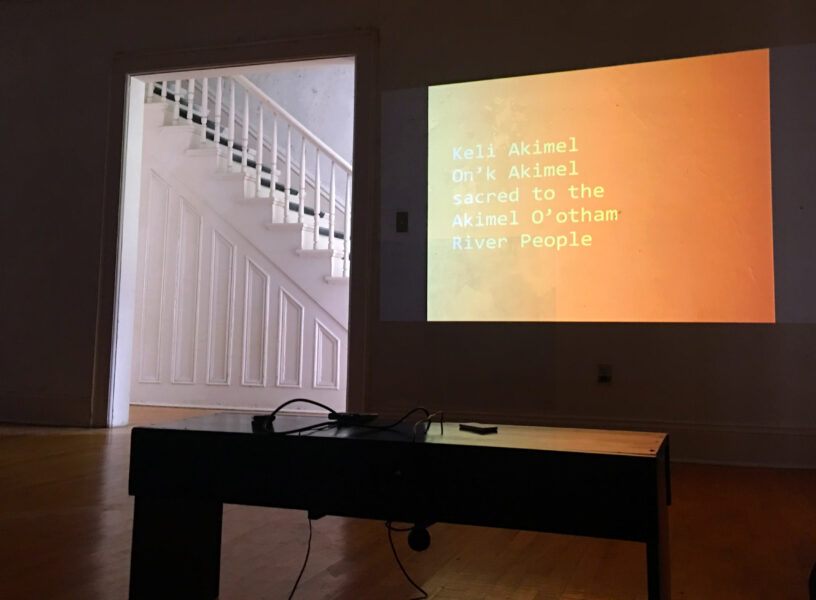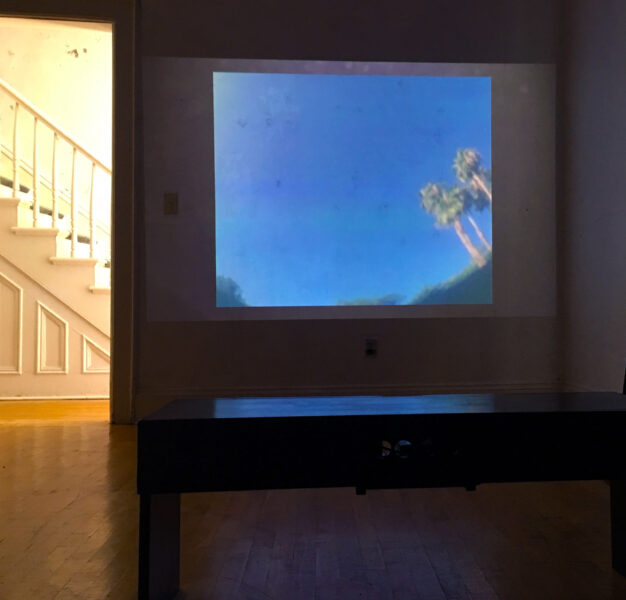 ---
Water in the Desert: 2000 Years of Canals
---
---
Water in the Desert: 2000 Years of Canals, Phoenix, AZ, was a collaboration, fall 2018, with artist and professor José Bernardi and his masters-level interior architecture students, Arizona State University. The underwater footage from the canals was collected by Meredith Drum, who also collaborated with Bernadi and students on the design of the installation. This is the first iteration of a new project by Drum who is currently collecting sound interviews about the canal with local stakeholders; she is also designing a new installation that will include richer historical content.
---