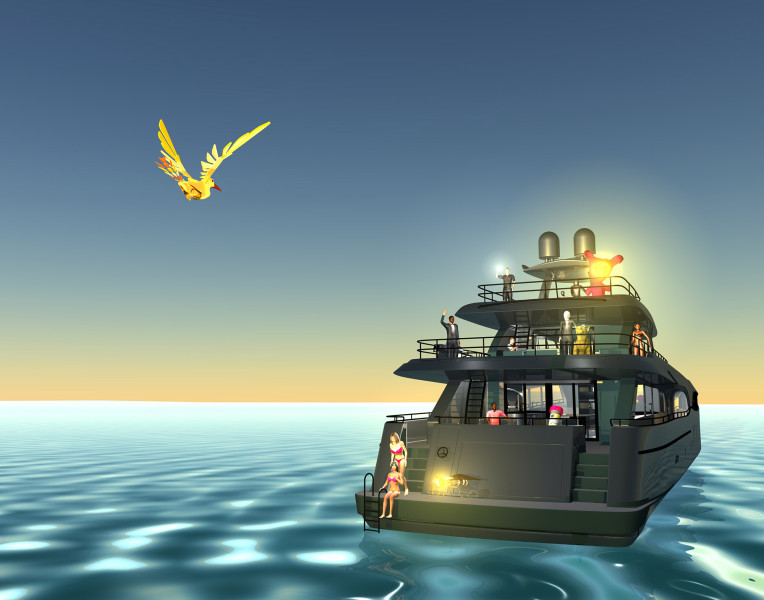 Kingdom 5KR continues my exploration of ready-made 3D objects – boats, cars, pills, booze, pretty people – as metonymies for leisure, privilege, boredom and cruelty.
In the physical world Kingdom 5KR is a super yacht owned by Al-Waleed bin Talal, member of the Saudi Royal Family; the boat is named for his investment company The Kingdom Holding Company, his lucky number and the initials of his children. Waleed purchased the boat from Trump, who called it the Trump Princess. The yacht was originally built in 1980 for Saudi billionaire Adnan Khashoggi, and named for his daughter Nabilia. It was used in the 1983 Bond film Never Say Never Again and referred to as the Flying Saucer.
The still below, as a DiBond mounted C-print, was recently included in the Wassaic Project Winter Benefit Auction February 2016.